Last week Praktisk Solidaritet was part of a two-day workshop in Sarajevo as a part of the project "Voice of CSOs in Fighting Trafficking in Human Beings". During our visit we received the opportunity to ask some questions and speak with two persons who attended the workshop.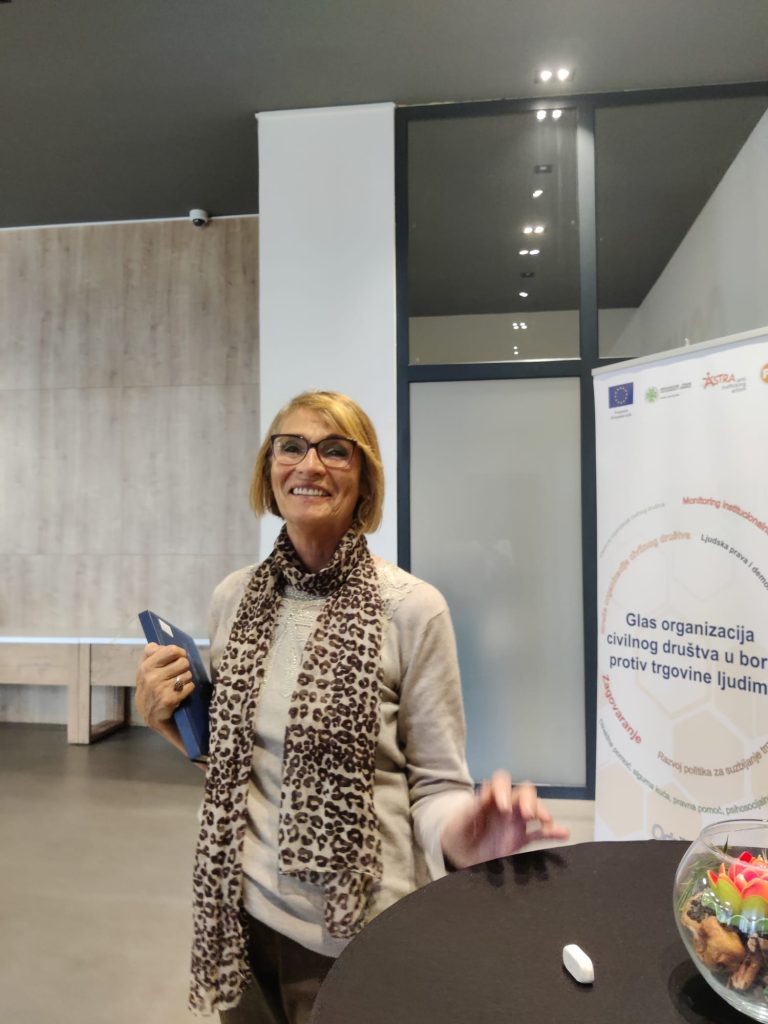 One of the persons we had the chance to speak with was Hajrija Hadziomerovic-Muftic. Hajrija was one of the participants during the workshop in Sarajevo. She is a retired prosecutor and currently consults different projects which offer free aid for victims of human trafficking. Hajrija has much experience in the field through her many years as a prosecutor but also through her work with organizations and other actors involved in the fight against trafficking in human beings. 
When asked what improvements she would like to see in the work against human trafficking she raises the issue regarding a lack of consistency through different actors' application of the law. Moreover she acknowledges that reintegration of victims, especially children victims, needs to receive more attention. She raises that victims should have access to safe accomodation and a safe environment through for instance the different stages of a criminal investigation. Another perspective she raises as important to acknowledge are the different types of exploitation trends that exist, for instance situations where parents exploit their children through begging and forced labor. 
The other person we spoke to was policy assistant and project manager Kristina Topic. She works at the non-governmental organization Astra in Serbia which works against trafficking in human beings. She has been one of the facilitators during the workshop in Sarajevo. When expressing her thoughts of working in this field she explains that it sometimes could be very challenging but that she is very glad to work with passionate and enthusiastic people who want to make a change. She continues by expressing that implementation could be difficult when there is a lack of resources or when the protection system isn't functioning adequately. Despite this she does say that CSO's in Serbia are really important in, for instance, offering individual support, and that the institutions in Serbia sometimes take CSO's for granted.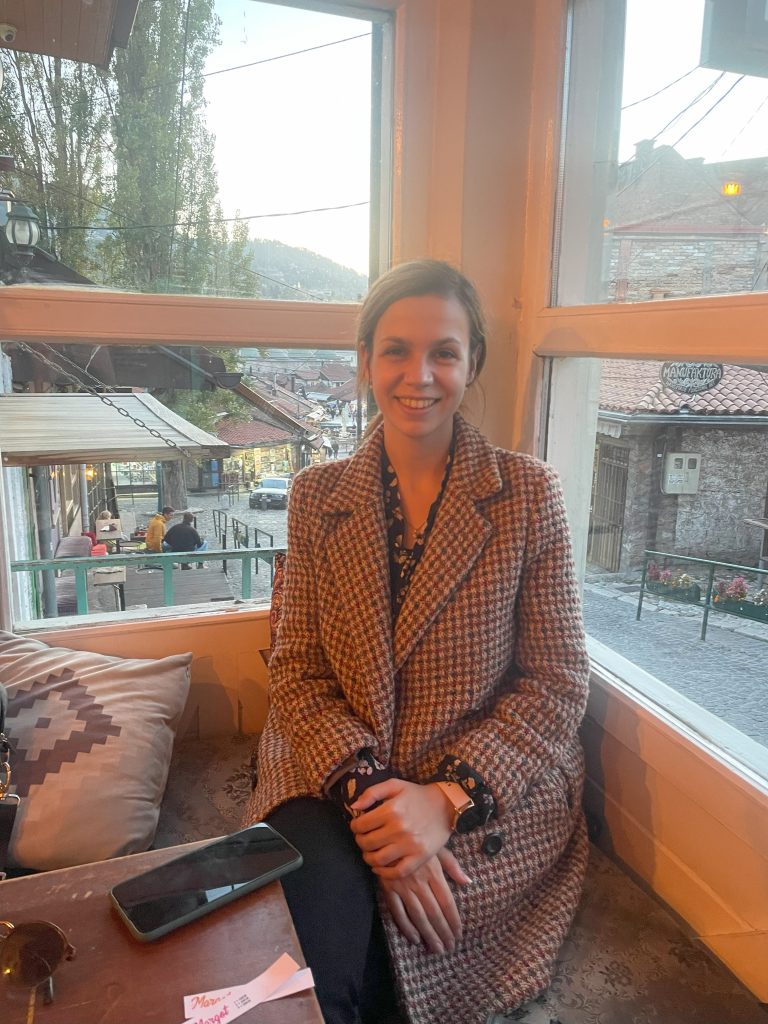 When asked which improvements Kristina thinks are important she brings attention to strengthening capacities of first responders to identify victims of human trafficking. First responders such as labor inspectors, police officers and social workers. When workshop participants express that "they don't have cases of human trafficking" she explains that this could be due to a lack of capacities to identify persons as victims. Also she sees an importance in improving the application and provision of non-punishment for victims of trafficking. Although it sometimes might be hard to motivate participants when they are busy with other work responsibilities, overall she thinks the workshop has been a good tool to improve collaboration in the fight against human trafficking. 
We at Praktisk Solidaritet are very happy to have met Hajrija, Kristina and many other competent and passionate people during the workshop in Sarajevo. To share each other's experiences through workshops and forums is inspiring and we hope to be able to exchange ideas soon again!